A psychologists experience in a bariatric setup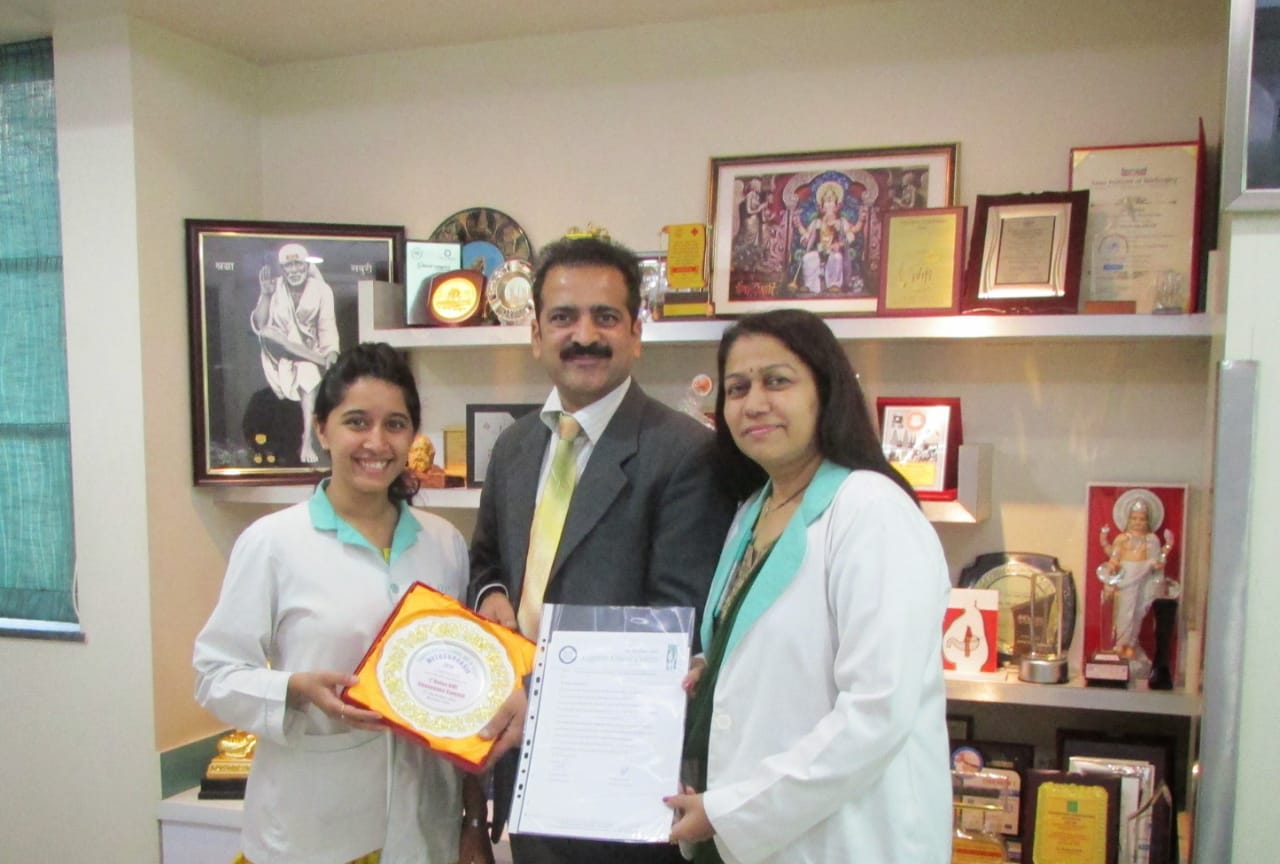 Ms Aditi with Dr Shashank Shah and Dr Poonam Shah
Every Moment A Learning Experience! A Psychologist Experience In a Bariatric Facility
When I first walked into LOC in 2014, I had little or no idea about my role. The very thought of working in a speciality hospital filled me with excitement but I must confess that I had also developed cold feet. Maybe, I was a tad uncertain. Certainty makes you beautiful while uncertainty makes you dutiful – the lines by Bob Goff were constantly playing in my mind. I readied myself to give it all to the two divine beings who placed trust in my abilities.
As I pen down my journey with LOC so far, excitement fills me to the core since I want readers to experience the role of a healthcare professional in a professional setup. Here goes…
Communication : The first and foremost aspect that my mentors, Dr Poonam & Dr Shashank Shah have instilled in me is to ensure that there is a flow of information exchange within and across teams. A healthcare setup primarily runs on communication and that sets the foundation to defines its success. This has helped me understand, comprehend and expedite the qualities required to be an effective team member.
Confidence : I cannot think of another profession that gives one the kind of certitude and assuredness that my job as a Bariatric Psychologist has instilled in me. Not often does one get the opportunity to be mentored by legendary figures who are the perfect guides to take me through this journey. Building confidence in me to make the patient feel comfortable and happy. Confidence to deal with and manage patients, discuss and offer justification on the outlay with them. The apprehensions and inhibitions I had about my fitment in this sector have been eliminated due to the confidence instilled in me by my mentors and the team.
Continued Learning : Suggesting weight-loss to patients by way of eating less is something I thought was easy to expedite. I thought. How wrong I was! Working with Sir has inseminated the know-how about the science of weight gain/loss and its significance in Bariatric Surgery. I must confess that I am still work-in-progress as far as knowledge of Bariatric Surgery is concerned because of its vast application and facets. And with every passing day, I am learning. And I am of the belief that LOC is the school where education is never-ending! I have been encouraged to pursue a PhD by my mentors and have been given the freedom to work on available data and with patients. My knowledge of nutrition has gradually increased.
Studying Behavioural Patterns : Working with patients often can be the best source of learning. In fact, it is! Every day, I have interfaced with patients displaying different personalities and behaviour. For a psychologist, this is as rich an experience as it can ever be. Often challenging my inner senses and faculties to study these traits and respond appropriately, I have learned to be attentive, alert and Argus-eyed during moments of interaction with patients. My levels of patience are steadily increasing… I have been able to gauge patient condition (Doing fine or not) during IPD rounds.
Gratification : The feeling that grips me every time I see happiness in the eyes of my patients a few years post-ops who have been consulted by me takes me to another level. And it keeps me going. The sense of giving back felicitousness makes my profession more endearing and I have been taught to spend each moment on the job to ensure this. I feel blessed to be in this role.
Evolution as a person : Continuous renewal is what this role gives me each day. Improving me as a person, as a healthcare professional and above all, a team member. I love to be a part of the team and its never-say-die spirit. Constantly looking up to my mentors and team members, learning from them are aspects which drive my passion for my job.
As I rewind the clock, I still remember the lines of Patch Adams which my Sir had told me on my first day at work…. You treat a disease, you win, you lose. You treat a person, you are guaranteed to win irrespective of the outcome.
Since then – and counting – every moment has been a learning experience!!!